How Can Office Workers Reduce Back Pain at Work?
Posted by SIMPLY CHIROPRACTIC on Nov 10 2021, 11:07 AM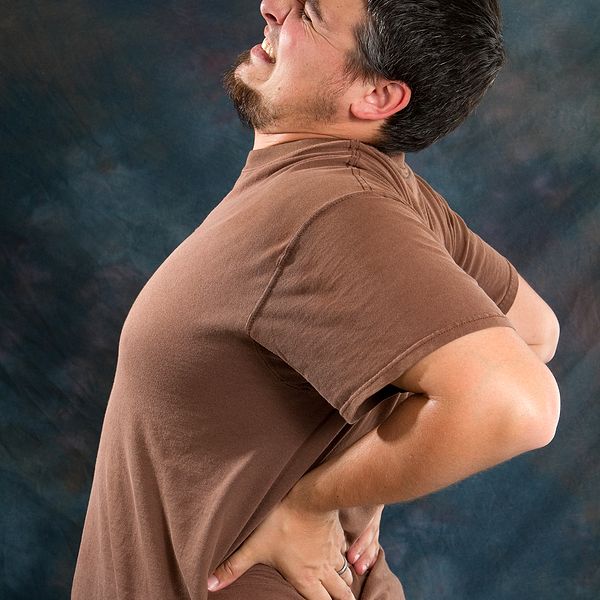 Our bodies are created to be active. Unfortunately, many sit at desks for at least eight hours every workday, which can cause back pain and other problems. Back discomfort might be relieved by making a few easy changes to your work routine. Our doctor at Simply Chiropractic in Colorado Springs can help you get rid of your back pain using a variety of simple and efficient procedures. After assisting countless clients with back pain problems caused by prolonged sitting, here are a few changes you can do at your office to avoid complications. 
Adjust Your Posture
The way you sit has a direct impact on how your back feels throughout the day. Keeping your back in perfect alignment might help to reduce the strain on your lower back. Instead of leaning forward while sitting at your computer, keep your head upright and balanced on your lower spine. For optimal posture, position your head and neck directly over your shoulders. Firmly place your feet on the floor. Consider obtaining a footrest if your chair is too high. Crossing your legs can cause overstretching of your muscles, resulting in discomfort. 
Posture is also vital if you do other jobs such as lifting boxes. When lifting something, bend at the knees, not your back, and use your legs to lift. 
Take Breaks
Even if you sit at your desk with a decent posture, extended sitting might be uncomfortable. It may also aggravate any existing back problems, such as sciatica. Working at an office requires you to sit for lengthy periods, so you must take breaks to get up and move around. At least once each hour, get up from your desk. This can be going to the restroom, getting a drink, or simply stretching for a few minutes, as long as you do some movement.
Wear Comfortable Shoes
Choose comfy shoes if you are constantly going around your office. For women, this means entails putting away the high heels. High heels can have a severe impact on the position of your spine, causing your posture to suffer. High heels can influence your posture even if you are sitting for long periods by shifting the angles of your knees. Supportive shoes will enhance your back comfort and help you avoid pain when standing for extended periods.
Get in touch with Simply Chiropractic to receive the best back pain treatment in Colorado Springs. You can call (720) 400-6337 or visit our office 4740 Flintridge Dr #216, Colorado Springs, CO 80918.